Treasure Coast Pantry Specialists
Can you imagine the difference it would make in the flow and ease of each day if you had a clutter-free, well-designed pantry closet? Not only will you save yourself valuable time searching for the items you need, but it can also help you save money on groceries when the items you already have are easily accessible.
No matter what style of pantry you have, from a corner pantry to a walk-through pantry or a closet-style pantry, we have the storage solutions you need to make a well-designed and functional space.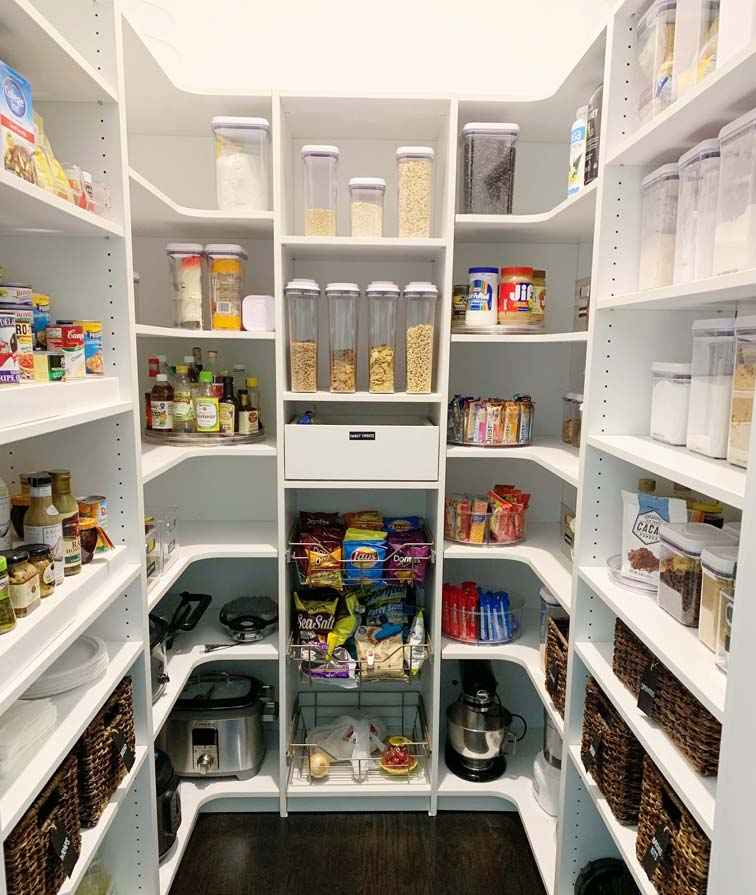 Pantry Shelving Solutions
JB Closets has many pantry storage solutions for your kitchen, whether you're looking to upgrade existing cabinets or start from scratch. For instance, slide-out shelving lets you use the entire shelf space and available height of a cabinet with ease while wire baskets on the back of doors make it easy to keep spices organized.
When it comes to kitchen pantry storage solutions, the question is always the same: how can I get more? Fortunately , JB Closets has many answers for this dilemma! Slide-out shelves let us utilize all available wall space in our cabinets without having products fall out when opening them up.
Don't wait another day to start creating the pantry you have always dreamed of! Gone are the days of crouching on the ground, digging through messy baskets, or climbing on stools to find what you're looking for. At JB Closets, we will have you on track for creating a neat and orderly pantry closet in your home. Here are some ideas!
Use clear storage bins to easily see how much of each item you have
Consider pull out shelving to make your items accessible and maximize vertical space
Add bold labels to your storage bins
Store similar items together
Keep the items you use the most at eye-level
Store dry goods in glass jars (and track their expiry dates)
Let's Talk About Your New Pantry
Our team is here to help assist you in the planning, design & installation of your new pantry. Have a few questions? We'd love to help!
Time and time again, we see what a difference a custom pantry closet design from JB Closets can make for our clients and their families. With a well-organized pantry, you can spend more time with your family and on other things you love than searching ingredients and digging through canned goods to find what you need.
Call us today to schedule a consultation so we can get started on the pantry design that's perfect for your home and your needs.
Schedule a Pantry Closet Design Consultation Today
We will help you design a custom pantry to fit your needs, whether it be in an existing space or out of a new one. Our team is courteous and professional throughout the entire process from designing to installation.
You will have more room for groceries, bulky cooking supplies, kitchen cleaning tools etc., so they're easier to find than ever before!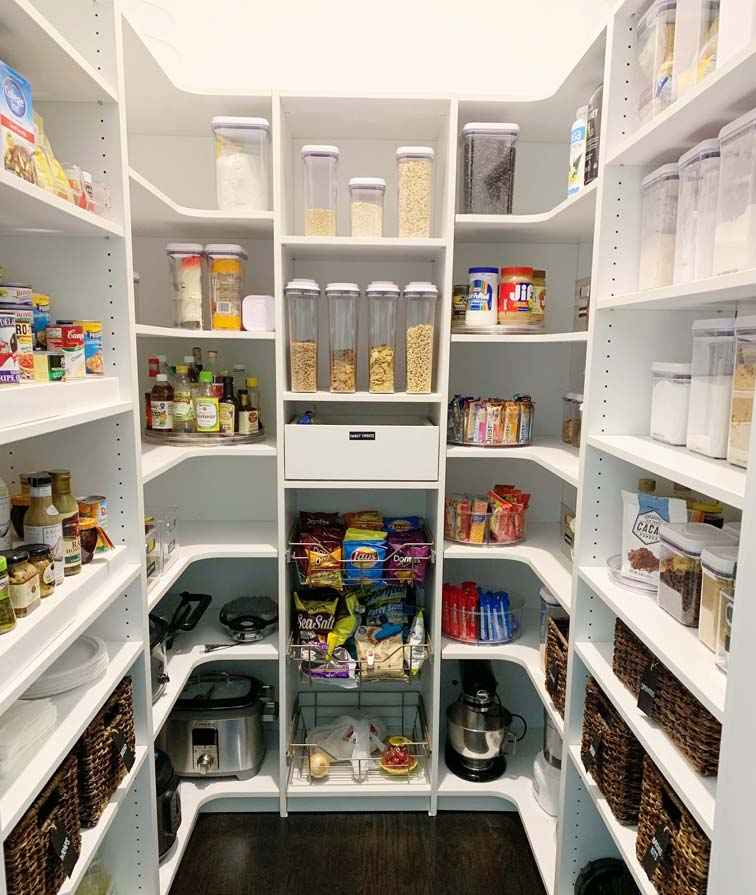 Our client's happiness is extremely important to me. When a client trusts us with their home, it is my responsibility to make sure they are 100% happy.
Ready To Start Your Project?
Our team is here to help assist you in the planning, design & installation of your new kitchen pantry. Have a few questions? We'd love to help!