Transform Your Space in As little as 10 Days
Custom Installations in as little as 10 days on select options for your custom closet.
Disclaimer: The 10-Day Express Program from JB Closets is currently available for white closet designs only. The program includes slab drawer fronts and drawers with a maximum width of 24 inches.

Custom Home Storage Solutions
Our 10-Day Express Closet Special
We know that waiting around isn't your style. That's why we've created a speedy service to transform your cluttered spaces into dream closets in just 10 days. With our Express Program, you don't have to trade off quality or style for speed.
Explore the beauty of our sturdy full extension drawers, perfect for keeping your favorite outfits at your fingertips. Add your personal touch by choosing from four stylish hardware colors – gold, satin nickel, chrome, or black. They're the finishing touches that make your closet uniquely yours. And, let's not forget the handy add-ons like hampers, valet rods, and tie racks to make getting ready in the morning a breeze.
With JB Closets' 10-Day Express Program, you get a quick, beautiful, and personalized solution to your closet needs. Make room for what matters, faster than ever before.
Disclaimer: The 10-Day Express Program from JB Closets is currently available for white closet designs only. The program includes slab drawer fronts and drawers with a width of 24 inches. Customizations outside these parameters may require additional time for completion. We appreciate your understanding and look forward to delivering a swift, high-quality closet transformation within these specified limitations. For other design preferences or larger drawers, please explore our full range of closet solutions
Welcome to JB Closets! As your trusted custom closet designers on the Treasure Coast, we have the experience and expertise you need to create custom home spaces that enhance the function of your home without sacrificing your style or taste. Whether you want to create a custom closet, update your laundry room, or reorganize and redesign your pantry, we are here to help.
Our comprehensive design process involves getting to know you and your goals for your custom home spaces. We want to know about any organizational challenges you face, the storage options that excite you the most, and how we can help you transform some of the most important rooms in your home into your favorite rooms as well.
Closet Design Specialists
The beauty of custom closets is they're just that: custom! This means they can be built around not only any style or aesthetic goals, but also with your specific storage needs in mind. If your closet is a space you dread using or looking at, it's time to learn more about what JB Closets custom closet design can do for you and your home.
Whether you use your closet solely for storing shoes and clothes or it's a catch-all for a variety of items in your home, there are storage solutions that will help make your closet more functional and enjoyable than ever before.
Since 2009, my family and I have been providing the Treasure Coast and Palm Beaches with quality home improvement services. The key to our success has been pretty simple, The customer is always right – This is a bit old school, but it is something I am passionate about. Our client's happiness is extremely important to me. When a client trusts us with their home, it is my responsibility to make sure they are 100% happy.
Speak To A Design Specialist Today
Our team is always there to answer the phone. If you have any questions regarding JB Closets, or your ideas, we'd love to help!
At JB Closets, we offer a variety of custom home solutions to ensure that we meet the needs of our clients. Our goal is to be able to provide you, exactly what you are looking for.
Ready To Start New Project With JB Closets?
Contact us today to book a consultation, where we will get to know you, your home, and how we can help you transform every room in your home into a space you can't wait to enter.
Whether you have more space than you know what to do with or your living quarters are tight, there are storage options and designs that can work in every home. And the team at JB Closets is here to help you find them. From design to installation, we will take care of everything you need to finally make the most of the storage options in your home.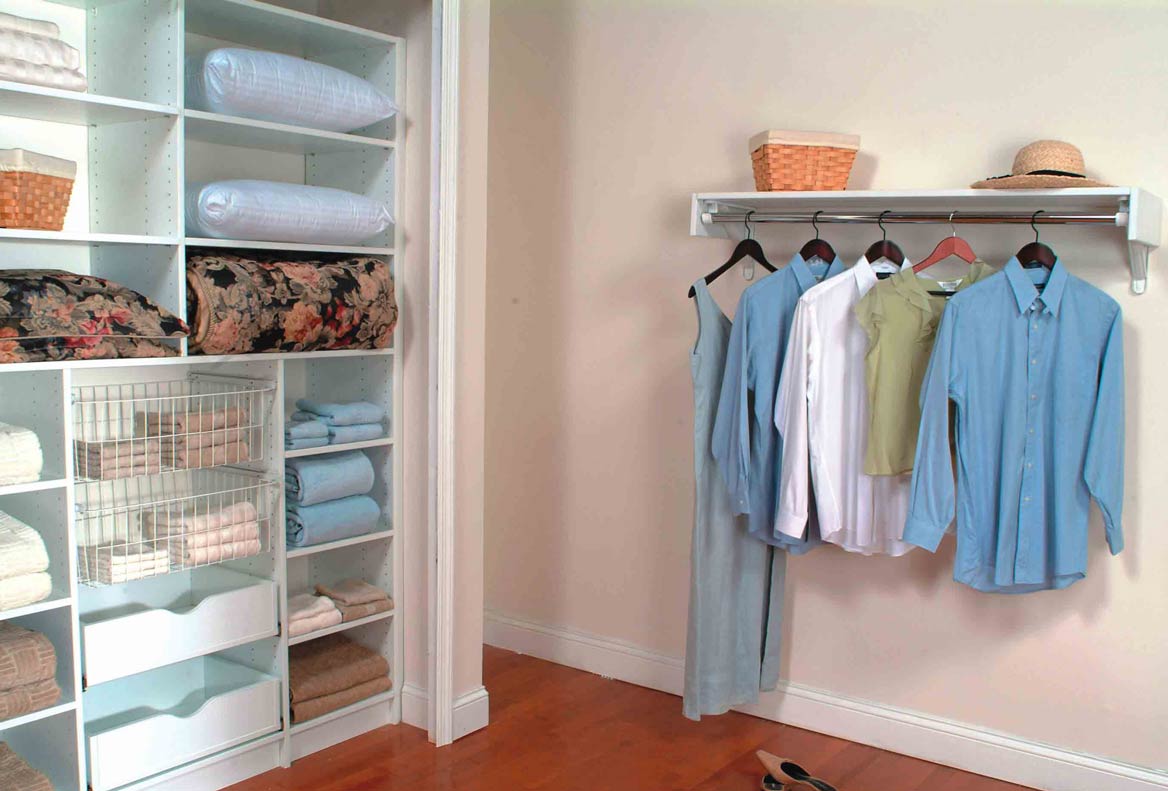 Wonderful experience with JB closets! Arrived promptly on-time (even 5 minutes earlier), helped design my closets, easy to reach, amazing customer service, and great quality products, on top of the best prices around! Just an all around awesome company to work with. I would highly recommend them to anyone. They exceeded my expectations on all levels and I'm happy to of found such a wonderful company to do business with!
Fantastic experience all around. Courtney (sales) was professional and a pleasure to work with on my closet system. Installation went smoothly. I highly recommend this company and would definitely use them again.
They put new shelving in are kitchen Pantry that came out very nice thank you It looks great
They did 2 custom closets and a home office . Came out better than expected ! So thrilled. They were all professional and it looks amazing .